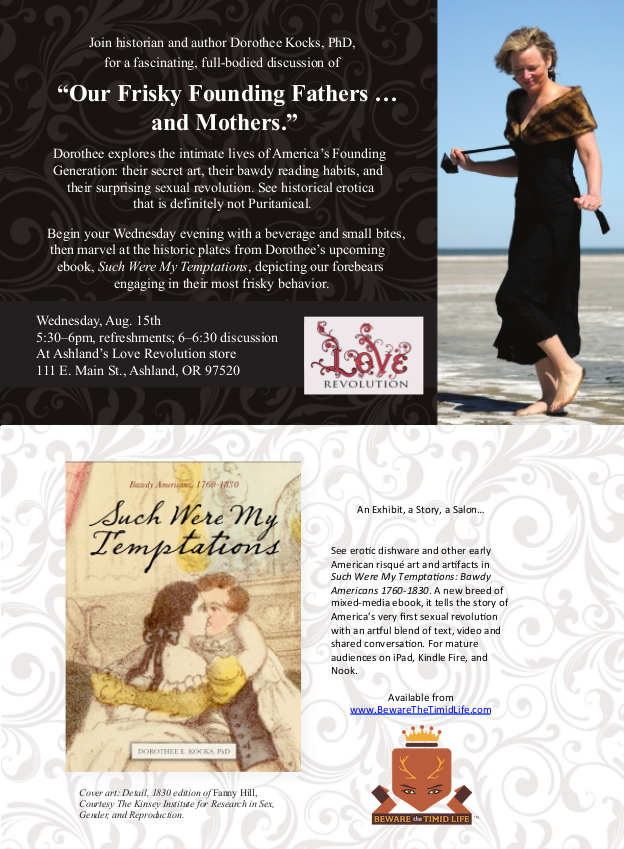 Coming soon, video selections from Dorothee's event at the WonderBox at
J Go Gallery
, spring 2012.
Friday, February 11, 2pm: Dolly's Bookstore
Dorothee Kocks will be signing copies of her historical novel,
The Glass Harmonica
, February 2012 at:
Dolly's Bookstore
510 Main St.
PO Box 28018
Park City, UT. 84060

Coming Soon
Join historian and author Dorothee Kocks and glass harmonica virtuoso Alisa Nakashian-Holsberg for a night of music and history as they introduce you to the entrancing sound and scandalous history of the glass harmonica. After a sold-out appearance at the Portsmouth Athenaeum (more than 100 people turned away), Dorothee and Alisa will be returning to New England summer, 2012. Sign up below to be notified of dates and venues.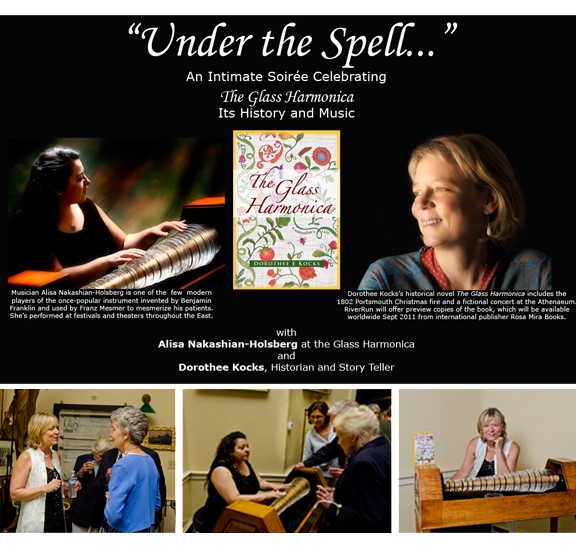 Book an Event
Dorothee is available for author events. If you're planning a fund-raiser, speaking engagement, conference, book fair, concert or other event, please e-mail date, location and other details using the form at right. If your book group is reading
The Glass Harmonica
and you'd like to schedule a Skype visit with Dorothee, just type "Skype Visit" in the message.
The music of the glass harmonica woven into Dorothee Kocks's story carried me into a kind of powerful and dreamlike evening I will remember for a long time. " – Amy Miller
A spellbinding duet of music, history, fiction, imagination and celebration." – Diana Sterne